Introduction
In this article we are going to see how to Modify (Change Output Format) in Pentaho.
What is Pentaho:
Pentaho is a complete platform for data integration and business intelligence (BI). It offers a set of tools and solutions that assist businesses in extracting, transforming, and loading (ETL) data, performing data analytics, and producing reports and visualizations.
Here are the steps:
STEP1:
Open Pentaho Data Integration tool and create new transformation.(Go to file then new and click on transformation).
STEP2:
Choose the transformation or task phase that creates the output file you wish to modify. Any suitable output step, such as "Text File Output," "Excel Output," "CSV File Output," or another, could be used for this stage.
STEP3:
Double click on the "Text file output" step to open its configuration dialog box.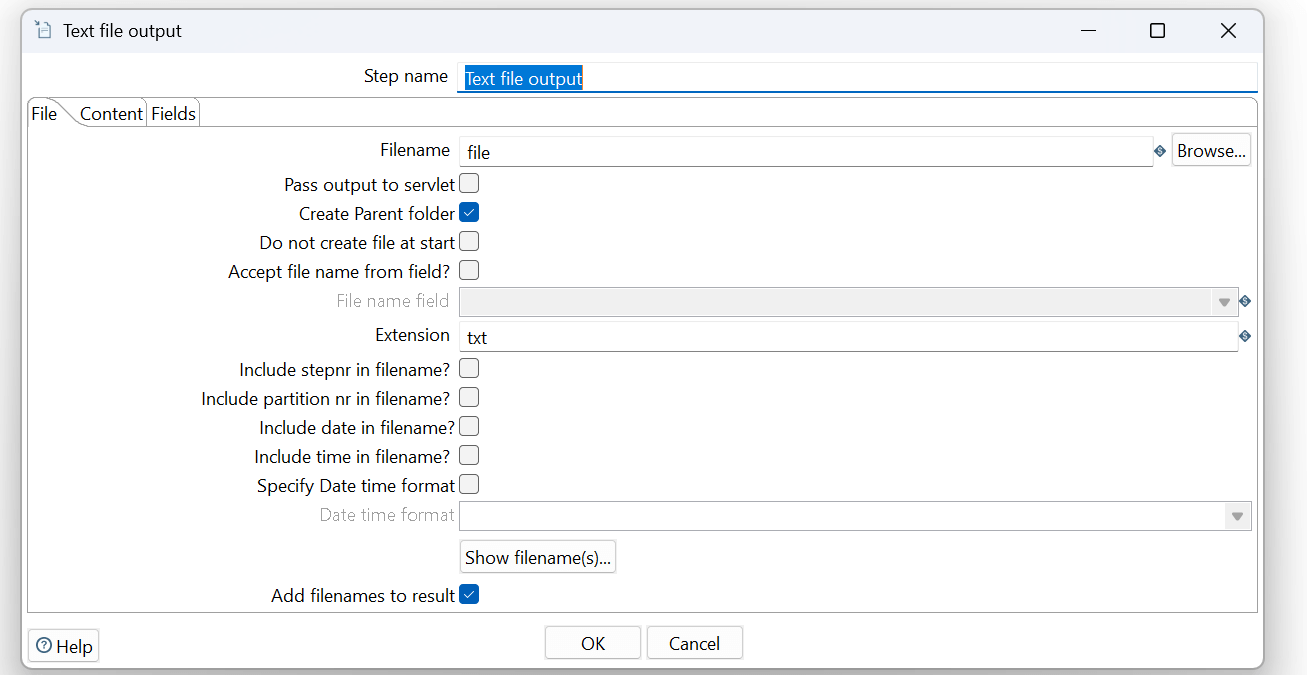 STEP 4:
1.Change the file's name and path to suit your needs. You can either give a new file path or change the one that already exists.
2.By adding the appropriate extension, you can save as a sheet file (CSV) file or a regular text file.
STEP 5 :
1.You can mention separator in the Content Tab.
Ex: , or ; or tab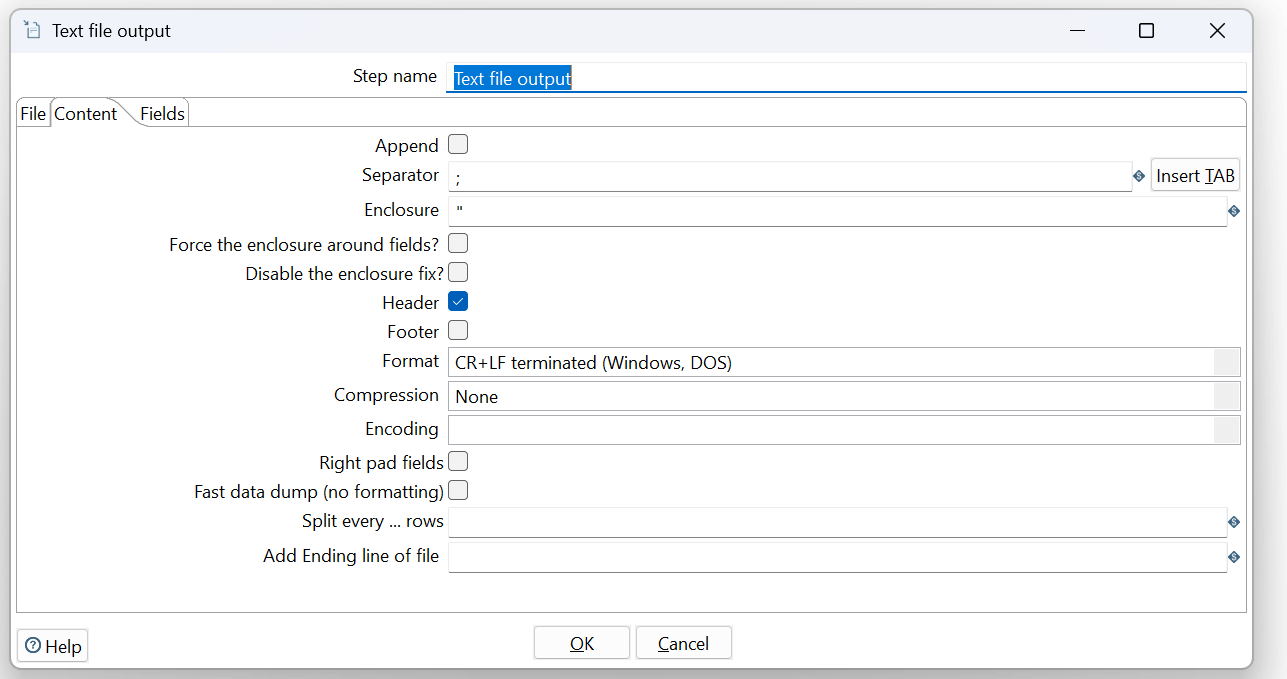 Thank You
Sharath Chandra Polkam
Helical IT Solutions

Best Open Source Business Intelligence Software Helical Insight is Here
A Business Intelligence Framework

Can we define the file separator in text file output in Pentaho?
Getting Started With Transformations - Pentaho
How do I set environment variables in Pentaho?
How to change default Parent Directory for output files?
how to read multiple files in pentaho
Pentaho Output File Modification
pentaho text file output file name field
text file output pentaho