In this article we are going to see how to upload and schedule jobs or transformations in Pentaho server. The Pentaho is a popular open-source platform for extracting, transforming and loading (ETL) data.
Pentaho Server is available in a free community edition and a subscription-based enterprise edition. The community edition is a good option for small businesses and individual users. The enterprise edition includes additional features and support, and is a good option for larger organizations.
Here are the steps
STEP1:
Go to the Pentaho Community Edition Download page and click on download button next to the pentaho server.
STEP2:
Once the download is complete, unzip the file. Open the pentaho server directory and run the "start-pentaho.bat" for windows. (start-pentaho.sh file for linux)
STEP3:
The Pentaho Server will start. We can access it by opening a web browser and navigating to http://localhost:8080/pentaho. as shown in the below screenshot.
Login with administrator details and you will see the below page.
STEP4:
Click on Browse Files and then click on upload option to browse jobs or transformations as shown in the below screenshot.
NOTE:
If you can't see the uploaded jobs or transformations even after uploading them. Then go to view which is available at the top left and click on show hidden files option.
STEP 5:
Click on the uploaded job or transformation and click on schedule as shown in the below screenshot.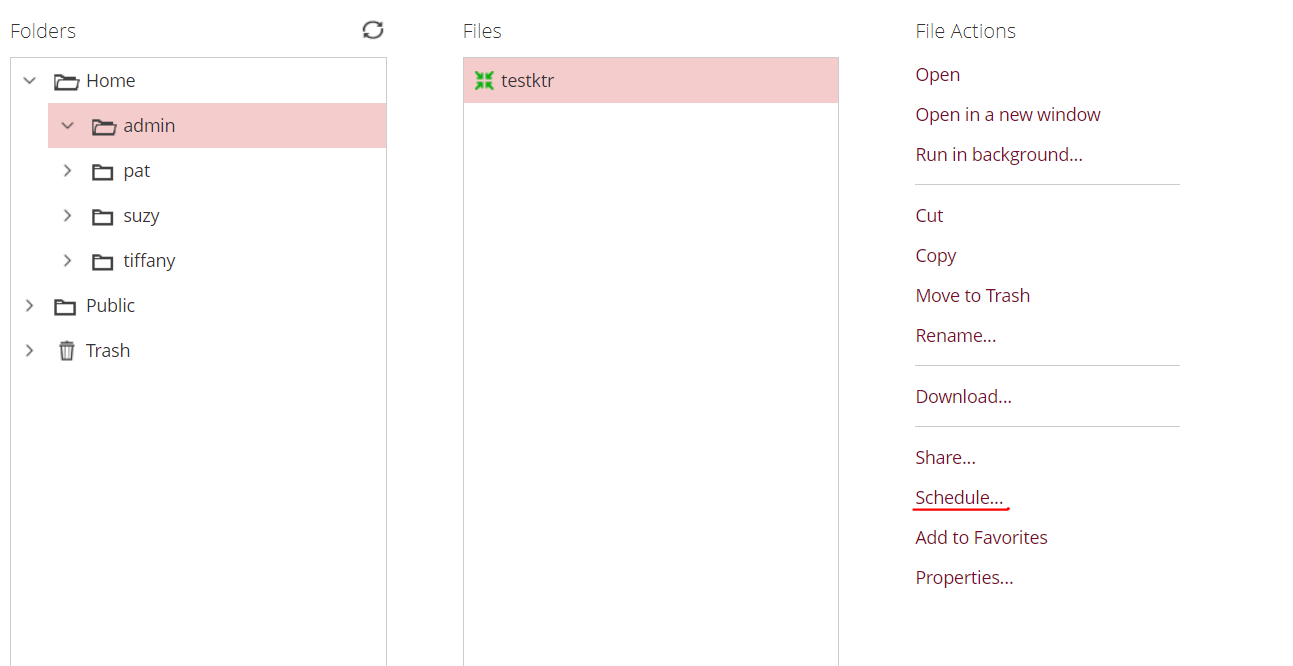 STEP 6:
Select the date and time as per the requirement and click on finish as shown in the below screenshot.
Go to home and click on schedules to see all the scheduled jobs or transformations.
Wait for the scheduled time and check the output file in the location which you have given in the output component.
Thank You
Vani Bolle
Helical IT Solutions

Best Open Source Business Intelligence Software Helical Insight is Here
A Business Intelligence Framework

How do I schedule a Pentaho job
How do you automate a Pentaho job?
How to schedule the execution of a PDI job on Pentaho
List of top methods to scheduling Pentaho ETL job
schedule job in pentaho