This blog will talk about how to Create CSV Data Sources in pentaho CDE: (Community Dashboard Editor)
Follow the steps to create CSV file as a Data sources.
Step-1  Login to the User Console as an administrator.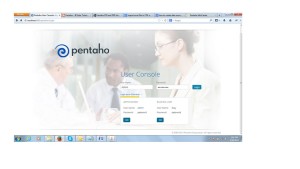 Step-2  Click Manage Data Sources. The Data Sources window appears.


Step-3    Click the Add icon, then choose Data Source Wizard from the drop-down menu.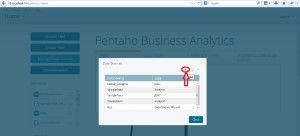 Step-4  Click to the Data Source Wizard.


Step-5 Enter a name that identifies your new data source in the Data Source Name field.


Step-6 Choose the columns that you want to use in your data source, either individually or by clicking Select All. You can deselect all columns by clicking Deselect All.
Step-7 Change the Name and Type values, if applicable.
a.    Choose the options that you want to use from the drop-down menu for dates and numeric values.
b.    You can enter a value manually in the Source Format text box.

Step-8 Click to show File Contents and see the CSV file content.

Step-9  After Click finish button check the radio button like Keep default model.
Step-10 Now you can see the Data sources what you created.
Get in touch with us for any query related to Pentaho or Ctools.

Best Open Source Business Intelligence Software Helical Insight is Here
A Business Intelligence Framework

data visualization
data warehouse
ireport
jaspersoft
kettle
penthao
talend